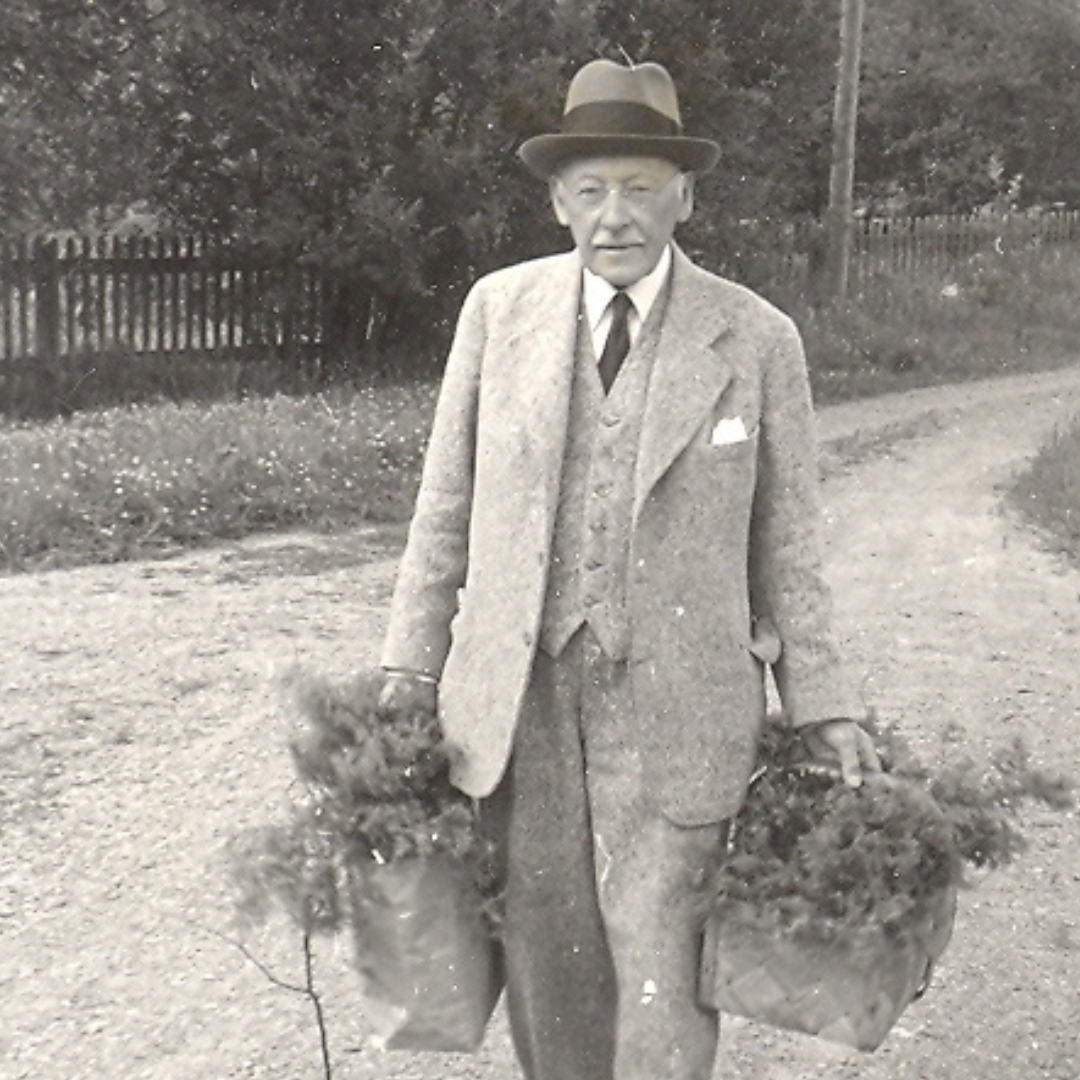 The person
Hugo Alfvén was born in Stockholm in 1872. At the age of eleven he began playing the piano but moved on soon to the violin. In 1887, when he was 15 years old, he was accepted as a student at the Music Conservatory in Stockholm. At the same time, he began working at painting. In 1896, Hugo Alfvén composed his first symphony – his career as a violinist was put aside.
Alfvén's musical breakthrough came in 1899 with the performance of his second symphony. He spent a long period of time abroad for studies combined with work at composing. During a trip to Sicily in 1902, he met the Danish artist Marie Kröyer and they began a relationship – a relationship not without problems since Marie was already married to the painter P S Kröyer.
Alfvén came to Leksand in 1904 and this locality gradually became his own home. In Leksand he started the Siljan Choir which he directed for many years and composed many choral works.
In 1910, Hugo Alfvén was employed as musical director at Uppsala University, a position which provided him a secure income but even an advanced position in Swedish musical life. In Uppsala, he led a male choir, Orphei Drängar, which eventually would become one of his most important instruments. In 1912, he married Marie. They were already parents to their daughter Margita.
After retirement in 1939, Hugo Alfvén moved with his present wife Carin permanently to Leksand. In 1945, Alfvéngården in Tibble was completed and here he wrote his memoirs which were published in four volumes (1946-52). Hugo Alfvén lived in Tibble until his death, May 8, 1960. He is buried in Leksand cemetary, overlooking lake Siljan.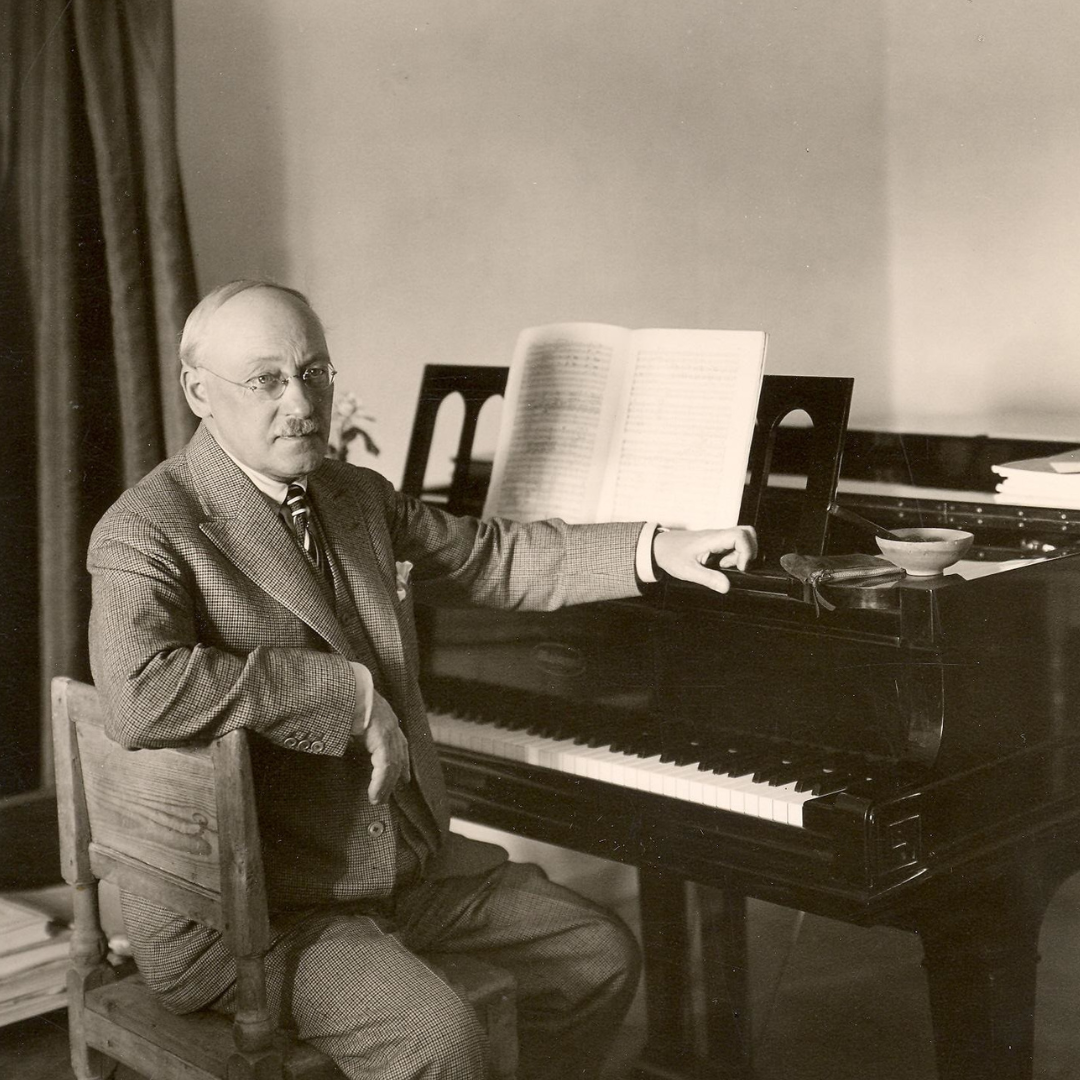 The composer
Hugo Alfvén is considered as one of Sweden's foremost composers. His music is a part of late national romanticism, developed as a mixture of central European stylistic features and Swedish, often influenced by folk music. As a composer, he was devoted to all that was Swedish: Swedish history and Swedish nature. Even today, his music is used to create a national atmosphere.
Hugo Alfvén's composer production was great. He worked hard and had a long life. The span of his work was remarkable: from music for very large orchestras to solo songs found on the reparatory of almost all Swedish singers. Not to mention his work at composing choral songs – his folk song arrangements belong to the most often sung choral arrangements.
It was the larger musical forms that gave Alfvén prestige – for example his first well known work, the second symphony. He worked his whole life trying to lengthen his series of symphonies, but the fifth symphony was never quite finished.
His songs and choral pieces are still the most living today. His solo songs have a strong power of expression – one example is "Saa tag mit Hjerte" ("So take my heart") which was a name-day gift to his wife Carin, 1946. Of his choral pieces, his arrangements of folk songs are a permanent part of the repertoire. Is there any Swedish choir singer who hasn't sung Alfvén's unmistakable choral pieces? Several of his compositions may be heard here at Alfvéngården.
Here you can listen to a couple of Alfvén's works, performed by Melker Stendahl at Alfvéngården.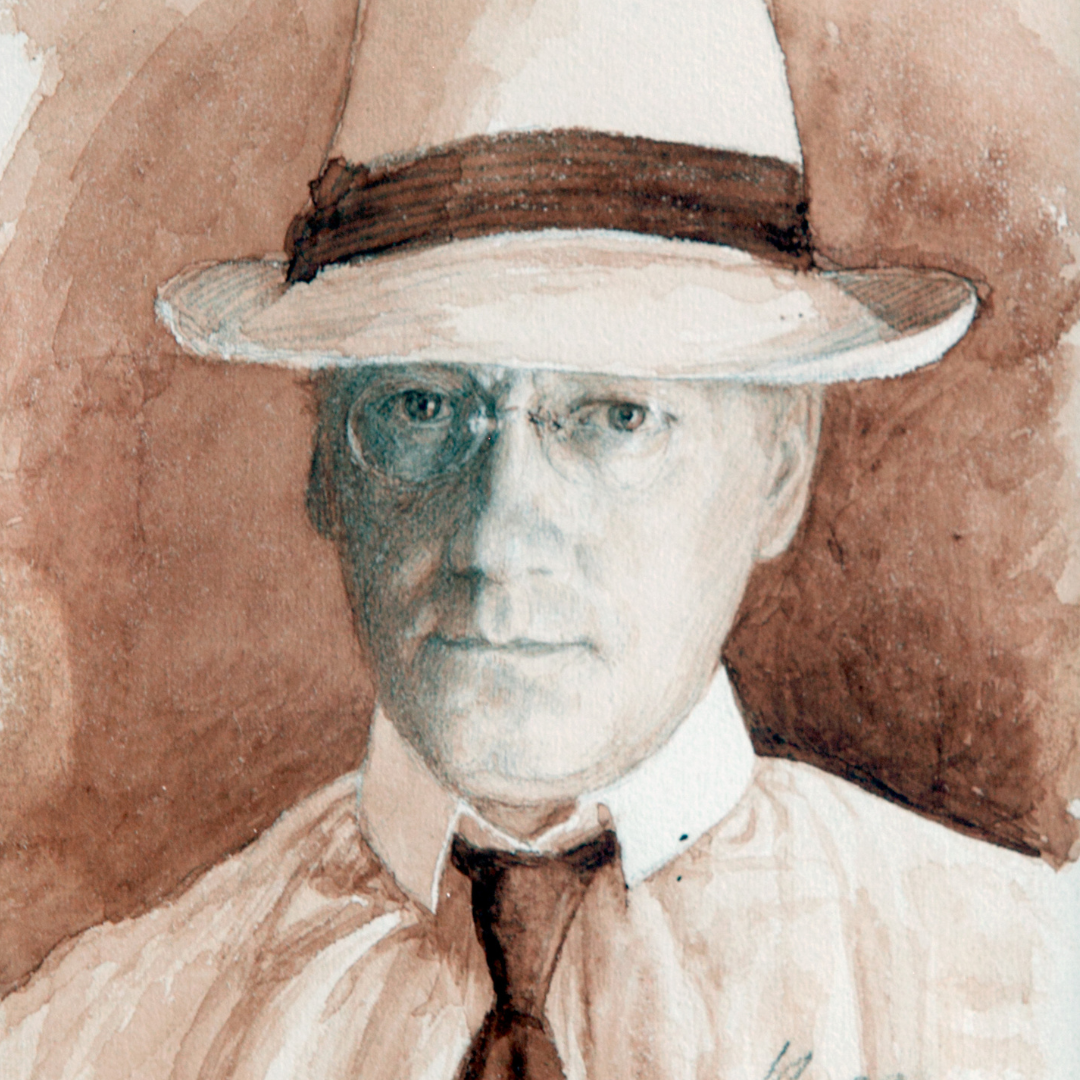 The artist
It's not very often one meets a painting composer. Is there any connection between both of these means of expression? Could painting composers take advantage of something from their composing when standing in front of their easel? Or something from painting when they wrote music? Or did painting simply enough give a moment of relaxation from long periods of note writing? For Hugo Alfvén, it was definitely the latter.
Hugo Alfvén wavered between music and art when he made his choice of profession. Early on it was music in the center and he left his painting, only to take it up again on Capri in 1922, when he was 50 years old. He found his motivation along the road of life – the Capri productions are typical. Most of his well-known works are from Leksand and most of them are connected to his years in Tibble and consist of both landscape paintings and portraits in watercolor.
Hugo Alfvén had an especially productive period as a watercolor painter in the end of the 1940's and beginning of the 1950'. Behind the eagerness to paint was a serious need of money and he sold most of his paintings. Many of his paintings can be seen here at Alfvéngården.
A few words about Hugo Alfvén
Take home a memory from Alfvéngården – Gunnar Ternhag's elegant article about Hugo Alfvén can be found in the Museum shop. The text on this page is taken from his article. Price: SEK 60
Printed version only available in Swedish.
Gedruckte Version nur auf Schwedisch verfügbar.