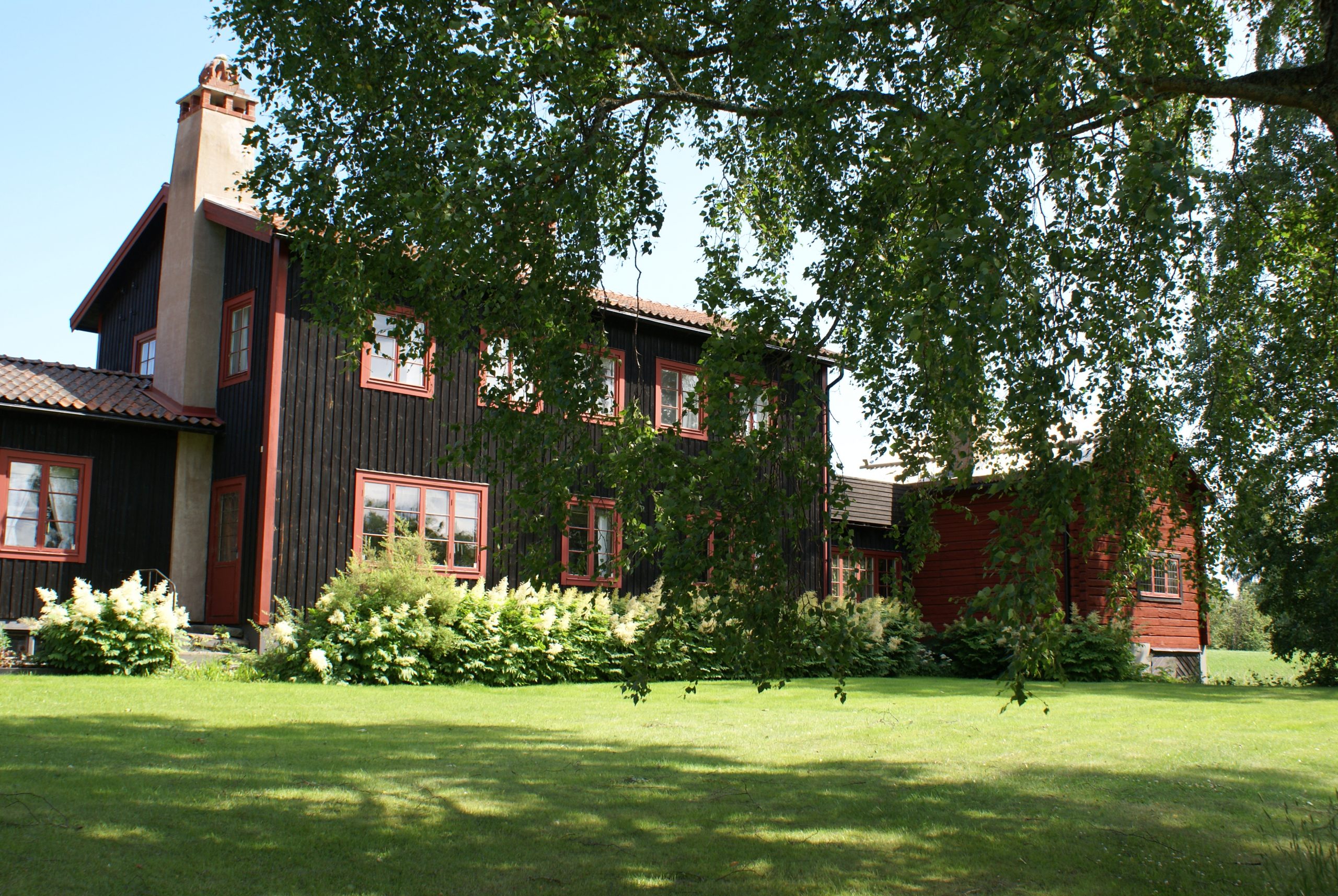 Welcome to the home of Swedish composer Hugo Alfvén!
Alfvéngården, which originally was the home of the famous composer Hugo Alfvén, is now a popular visiting place. The home of the composer has been preserved here in the way it looked during his life. The Alfvén Estate tells the story of a great musical personality and holds Sweden's greatest collection of his art. In the large garden, with a view over the shore of the river Österdalälven 
concerts are given during the summer.
Guided tours, musical garden walks, a cup of coffee or a concert? Read more about what you can do here!
Alfvéngården was built in 1945 with the help of a generous donation from the Swedish people.
The society Friends of Alfvéngården contribute to the development of Alfvéngården. As a member you will receive a discount on the costs of our events.